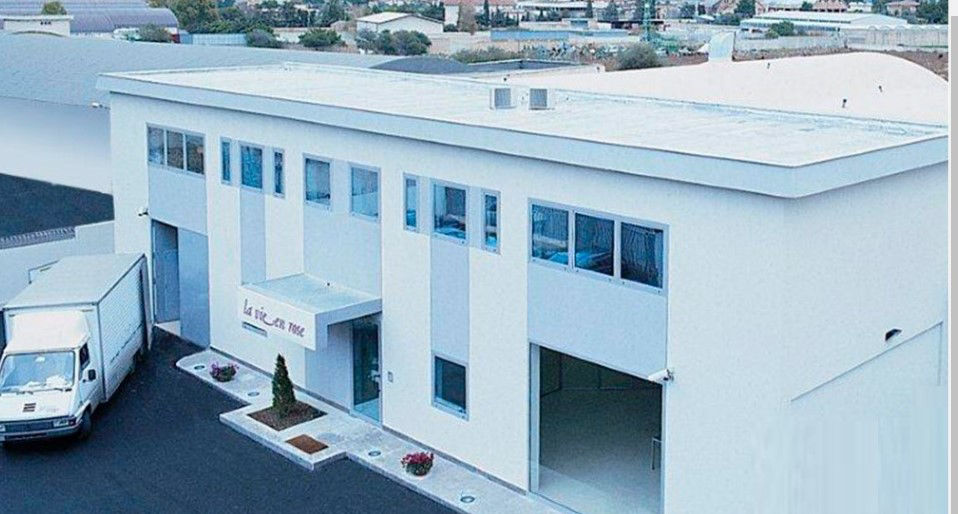 OUR COMPANY
The company that holds LA VIE EN ROSE brand name
is part of CIDA SRL Group
Actively designing and providing the latest fashion apparel we also design, develop and deliver uniforms. Our network of professionals in the clothing industry allows us to create products that are high in quality at a competitive price point and to constantly offer variety and assortment. The success of the company is based on values that we truly believe in, such as trust, culture, respect, quality, progress, knowledge, attention to environmental issues and having a positive and constructive approach. We set these values up to guide us toward our company's goals.
OUR ACTIVITIES

Development, marketing and sales of La Vie en rose collections.
Developing, marketing and selling uniforms for Governmental Organizations, Companies, Airport Services Providers, etc. Wholesale and retail of apparel.
Providing Franchising opportunities by licencing the use of our brand names and software and offering services. Production for private labels, on commission.
Production of textiles for both home furnishing use and luxury boat furnishing use.
ABOUT US
Our company originates in the 60's, in womenswear. In the early 90's the second generation of the Di Dio Family creates the brand name "La Vie En Rose" and the two sisters, Patrizia and Stefania created their first ready-to-wear collection trademarking the brand name in Italy and Europe. The positive response of the newly created brand inspired the two Di Dio sisters to open up direct stores and franchising stores.
Today La Vien En Rose brand is also sold and distributed in multi-brand boutiques and department stores, not only in Italy. La Vie En Rose collections are manufactured in Italy by expert hands showing design, taste and quality making the brand a recognized worldwide Made In Italy excellence.


MISSION & PHILOSOPHY
The mission that has guided the development of "La Vie En Rose" group in recent years consists of positive values ​​of trust within the company: teamwork, synergies and high skills of each team member but above all the added value of the Made in Italy and its distribution.
Our guiding principle is the desire to take on and carry out positive initiatives and positive role models since for us "Company" means building up, not only for a mere economic purpose but also for the "mission" which is recognizing the value of our work force while we all benefit from it, achieving even greater goals with that enthusiasm to do our very best.
In doing so we would like to pass on our know-how and our philosophy to all our affiliates and stores. So we work daily to build up a corporate dream and push ourselves beyond our borders.